Find out what every Di-hard fan should know about KNAC.com's own Rock Goddess Diana Deville!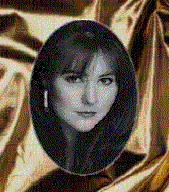 What would KNAC.com be without its Rock Goddess? Well had things gone differently.... Diana actually started college at Northeast Louisiana University with an interest in banking. As luck would have it though, Diana stumbled across the campus radio station, KNLU. She first joined the station for fun, not knowing how it would truly impact her life.
After graduation, Diana got her first commercial broadcasting job at KNOE (FM 102) in Monroe, Louisiana. It was in that station's production room where Diana would hear a radio broadcast that was to change the course of her career. While working one nite, she heard the satellite feed of a rock station out of Los Angeles, California known as Pirate Radio (KQLZ).
As it turned out, Diana's grandmother and aunts were living just outside of Los Angeles. She soon planned a vacation to visit them and to check out the radio market. Diana fell in love with LA, and made the move permanent later that year. So what did she think of her new life in the shadow of Hollywood's glamour and glitz? "It was a REAL culture shock, having grown up in a small town in the deep south, but I'd have to say the transition went just fine."
Diana quickly immersed herself in the hair-metal craze which permeated sun-soaked southern california, working at Hot 97 in Lancaster, then moving on to KRAB in Bakersfield. But it was her turn as a Community Switchboarder at KLOS in Los Angeles, which would lead her on to bigger and better things. It was there that she met Long Paul, the future program director of KNAC.com. Diana joined KNAC.com in April 1998, shortly after the station hit the Net, quickly establishing herself as a fan favorite and KNAC's very own Rock Goddess!

So what does a Rock Goddess do in her spare time?
Much of Di's life is centered around her work, but when she does get to kick back and relax, you can usually find her spending time with friends and family, or playing with her kitties. Diana also tries to donate some of her time to work for animal rights, saying, "Crimes that would be punished if they happened to humans are way too often excused because the victims are animals." But Diana is trying to help change that mindset, saying neither humans nor animals should be subjected to pain and suffering.
When asked about her favorite concert of all time, Diana cited two shows she attended last year. The first was the Dokken/Armored Saint concert in Las Vegas. Diana said the concert stands out as one of her favorites because both bands put on a high-energy charged show.
But the Rock Goddess's most memorable show should come as no surprise to Di-hard fans. It was the kickoff show for the Poison tour. It was a special experience for several reasons. For one, it allowed Diana to visit a place she had never been before, Hershey, Pennsylvania.
But the best part of the trip, of course, was the concert itself. Though stormy weather hung over the show that nite, it could not dampen the spirits of the rain-soaked crowd, as Diana recalled the fans being "transfixed" by the band's performance. "That was an incredible sight to see!"



So What Does the Future Hold?
Diana says she sees herself still with KNAC.com in the future, as the station continues to grow, becoming bigger and better! On a personal note, Di says she looks forward to having kids in the future, when the time is right. "That should make my mother happy!"
When asked to sum up what enriches the life of this Rock Goddess, Diana's answer was pretty down to earth. "My job here at KNAC.com, my family and friends, and of course all the great people who join me every day for some good old pure metal. I'm having a great time rockin' the world, and I have the listeners to thank for it, because without you guys, we wouldn't be here!"